Adixin Vehicle Group Co.,Ltd.
About Us
Company Overview, Philosophy and Business Operations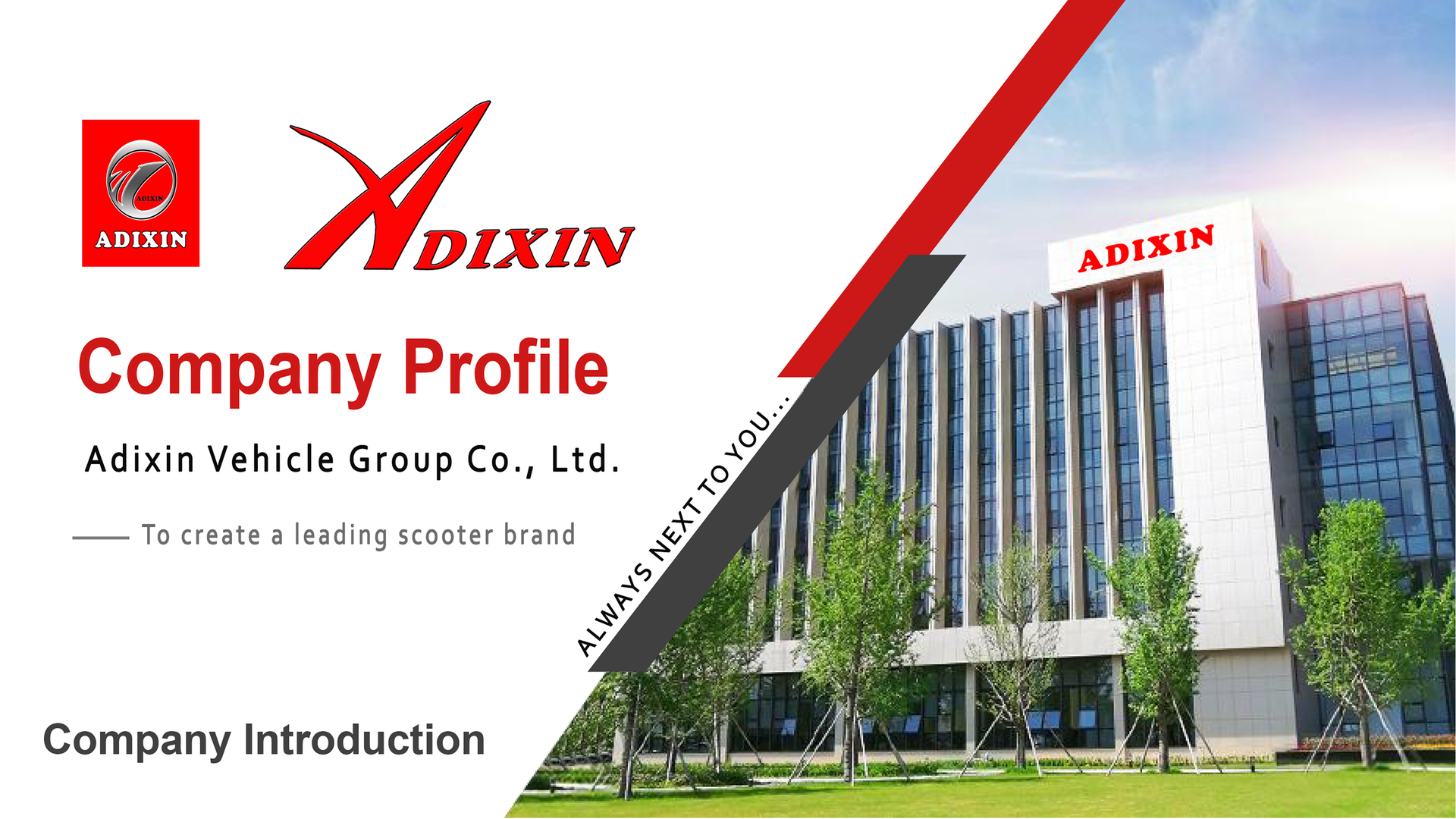 Taizhou City • Since 1999
Our Company
History
Adixin Vehicle Group Co., Ltd was founded in 1999 and incorporating several subsidiaries to create a leading scooter brand. The Company headquartered was in the cluster of Taizhou City, Zhejiang Province, was successfully designed and produced deluxe scooters. The company has a product range from 50cc to 250cc various types of scooter / motorcycle models. Adixin brand series of models have fashionable appearance, good performance and economic affordable price; they are in favor of the riders.
We used the advanced CAD design technology & high precision numerical controlled processing center and special machine tool processing. Motor-cycles are assembled by working line; the product quality is controlled by automatic testing bench. Every motorcycle is adjusted and operated by skillful workers.
Through it all, our aspiration never changed: "Running to The Perfect" building perfect affordable motorcycle in which people experience the joy of mobility.
In order to achieve perfect results, Adixin has been looking for the way we desire to create. Advanced technology brings our brand's image and trust of our riders.
"Adixin Desire"
Our Vision
Vision
To move community towards a perfect life and to move society forward.

"Always next to you"
We Never Stopped Running – So We're Building Perfect Affordable Motorcycle For Everyone.